Our Team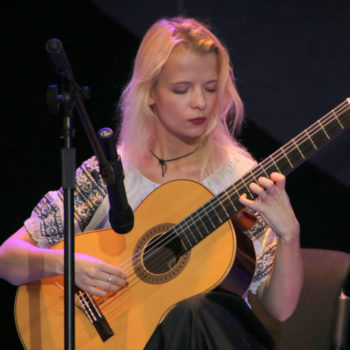 Viktoriia Smetankina
GUITAR TEACHER
Victoriia Smetankina is a young and talented teacher of classical guitar with a European school of learning to play the guitar. Owns a unique author's method of teaching children in the Franco-Ukrainian system. After graduating from the Kiev Higher School of Music named after R. M. Glier, she continued her studies at the Music Academy of Music and Theater Rainier III in Monaco, where she perfectly mastered the methods of teaching the guitar class. During this time she participated in international festivals, concerts and events in France and Monaco. He has 5 years of experience in Monaco with children of different ages and levels of training. Victoriia created her own author's method of working with the smallest children who would like to learn how to play the classical guitar. After all, instilling a good taste in classical music and culture is very important in shaping the child's worldview. Victoriia is a delicate, emotional musician who writes unique music herself and also takes a keen view of the world of children who go to the world of music.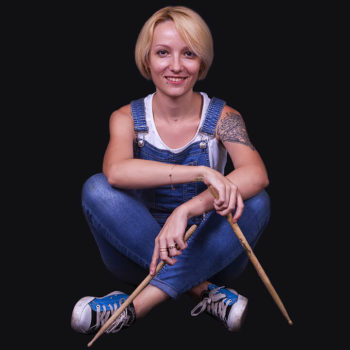 Anna Rodionova
PERCUSSION INSTRUMENTS TEACHER
In a few words, Anna Rodionova is smiling, caring, cute and very talented. Her students love her so much that they do not depart a single step from her; she tea­ches them to be real musicians. Anna graduated from the Orchestral Wind and Percussion Instruments Department of Kyiv Institute of Music n.a. R.M. Gli­era. Since 2017, she has been working at "Montes­sori Center" and performing at the orchestra of the National Philharmonic of Ukraine. Her pedagogical work experience – more than 8 years. Our students are very fortunate that they can learn from real artists, starting with the very first lessons from Anna Rodionova as their best teacher.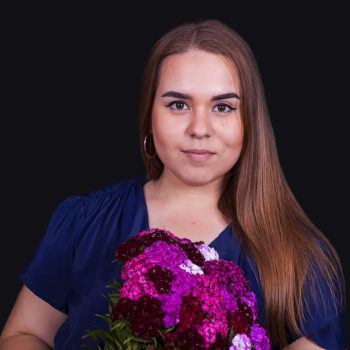 Daria Kosheleva
PIANO TEACHER
Daria Kosheleva emotionally and confidently welcomes both children and adults to try her fresh piano course. Her lessons have many interesting musical examples, unique performance and, most importantly, a confidential environment in which the student feels comfortable. Daria graduated from Cherkasy Musical College, and also received a bachelor's degree at National Music Academy n.a. P. Tchaikovsky. Her pedagogical work experience is 5 years. She was awarded lots of diplomas and certificates. "I try to conduct active and interesting lessons with both children and adults, using modern methods of teaching them how to play the piano."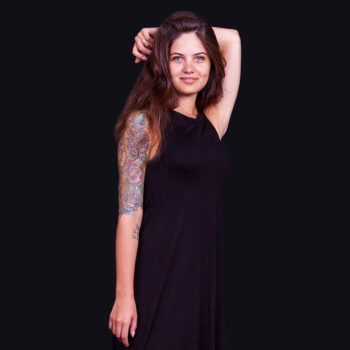 Julia Savchenko
ART TEACHER
Julia Savchenko is a young ta­len­ted teacher of painting and drawing. Children, teenagers, and mothers – all those who attended her painting lessons – stay here for a long time! The con­fiden­tial atmosphere, friendly tea, pleasant informative conver­sations, and very beau­tiful pictures – this is a small part of the lessons taught by Yulia Sav­chenko. Even with 2-year-old kids, the teacher deals much like with adults and seriously but carefully opens the doors to the world of art! Walking near the class, one can observe how, sitting on the arms of the teacher, the kid gets acquainted with brushes, paints and water­color paper. For one and a half years of creativity at "Montessori Center", Julia prepared more than 50 compe­ti­tive exhibi­tion works along with her students and introduced about 300 children to the basics of art! Yulia Savchenko graduated from Peda­go­gical College n.a. Boris Grinchenko with a degree in "Fine Arts", as well as the Art Department of the Kyiv Uni­ver­sity n .a. Boris Grin­chen­ko, with a degree in "Culture and Art Management". She practiced in the top galleries of the capital, took part in art projects of the "Art Arsenal" gallery. "I believe that creativity should not have any guide­lines and prohi­bi­tions, because only through experi­men­tation and creative searches the artist finds his style."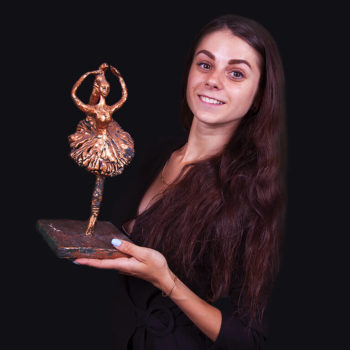 Victoria Popova
CHOREOGRAPHY TEACHER
Victoria Popova is a choreo­gra­pher of the clas­sical dance. The hashtag, that most commonly relates to her is #coachofmydream. Her motto is even more simple: "Just dance!" Victoria knows that if you work, you always achieve a result; if you love, you will receive an answer; if you dance with delight, you will definitely capture the glimpses of others. For several years, Vika has been surrounding her little ballerinas with care and attention in the walls of "Montessori Center", and during this time, her circle of fans has grown dramatically! Miniature dancers simply adore their coach and dream of having such a beautiful and flexible body. And mothers wish their children to be alike their ideal coach. Victoria graduated from Kherson State University with a degree in choreography. During the studying process, she actively participates in concerts and festivals of choreography. Victoria is used to the persistent work, her figure clearly speaks about it! Victoria is used to fighting, her posture is talking about it! Victoria is used to achieving her goals – this is what the gorgeous shots from the photo studio say! And we will also align our backs and be present during the morning run or (what is even better!) in the choreographic hall of Victoria Popova.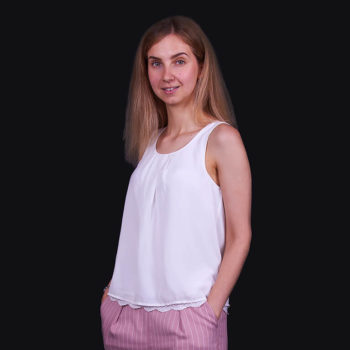 VALERIA RAKHMANOVA
PIANO TEACHER
Valeria Rakhmanova is a brilliant pianist and attentive teacher who educates not only young pianists but also adults. Valeria graduated from Tambov State Music and Pedagogical Institute n.a. S. Rachmaninov as a piano teacher and has been success­fully working for over 5 years. Among her achievements, there are numerous compe­ti­tions, concerts and a high level of her students' perfor­mance. During the piano lessons, Valeria shows various techniques to the students, which is very fas­ci­na­ting, captivating, and most impor­tantly – motivating!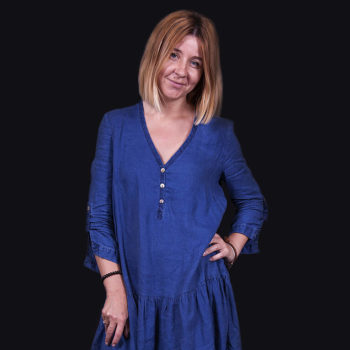 Ekaterina Bozhko
ART TEACHER
Ekaterina Bozhko is a talented and bright teacher of painting and drawing. All the fans of her pedagogical skills tend to gather around Ekaterina. All of her students successfully participate in contests and exhibitions. And Catherine is a beautiful mother as well! She gives special warmth and care to all the children who come to her class. Ekaterina graduated from Kyiv National University of Construction and Architecture with a degree in "Fine Arts". She has experience of teaching students for over 12 years. At the lessons of art, children are introduced to the materials, technologies, and techniques of embodying their creativity. Simultaneously, adults can learn new skills in the field of art just for pleasure.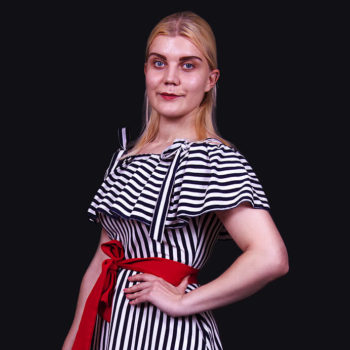 Christina Lutskaya
ART TEACHER
Christina Lutskaya is a very creative and attentive teacher. Her sensitive concern for each of her students is very captivating and convenient. Kristina Ste­pa­novna has a large class of students who actively participate in different competitions and exhibitions. Christina graduated from National Art School n.a. T.Shevchenko as a "Painter", and from the National Academy of Fine Arts and Architecture – as a "Restorer of Monumental Paintings". During her lessons, she pays maximum attention to everyone – both beginners and those who have already acquired certain skills and continue to improve them. Her priority is the motivation of a student – his endless desire to comprehend new technologies and techniques, to constantly improve the quality of his work. Such motivation is the goal which always leads to the pedagogical success.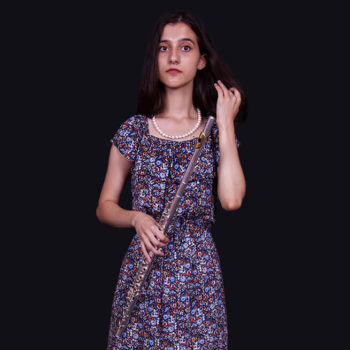 MZIA ORASHVILI
FLUTE TEACHER
Mzia Orashvili graduated from Kyiv Institute of Music n.a. R.M. Glier as a flute teacher. Mzia is a laureate of international and all-Ukrainian contests. Her peda­go­gical experience is more than 3 years. She has been successfully teaching her students to play the flute, flute piccolo and block flute. The teacher masterfully takes her students into the world of flute music. Mzia teaches the basics of performing techniques and encourages to conquer the stage with original pieces.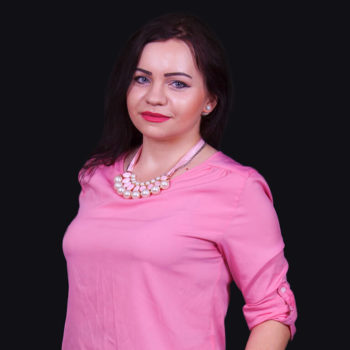 Ilona Koval
PIANO TEACHER
Ilona Koval is a wonderful young specialist who guides every student to the world of piano music. "I work as a teacher for 4 years. I love working with children and adults. It is very important to interest and support the child's desire for systematic activities. My repertoire includes both classical and modern music. Let's dive into the wonderful, multifaceted world of music. " Ilona graduated from the music school n.a. P. Mayboroda (Zaporizhia city) as a piano teacher. At the moment, Ilona is a student at National Academy of Music.n.a. P. Tchaikovsky – she's about to graduate from the best music college in Ukraine! Ilona Andreevna actively participates in the musical life of the capital – concerts, competitions, numerous performances, in a few words – her life is related to musical performance and education!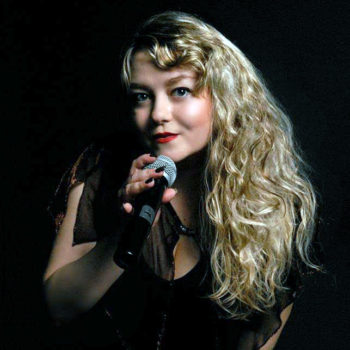 EKATERINA BAYSTRUCHENKO
VOCAL TEACHER
Ekaterina Baystruchenko is a professional vocal teacher. She graduated from Donetsk State Music Academy n.a. S. Prokofiev as a "Vocal teacher and lead singer of pop-jazz ensemble." Her peda­go­gical work experience is more than 7 years. Catherine's students participate in the Inter­natio­nal and All-Ukrainian compe­titions. Catherine is a practicing singer as well.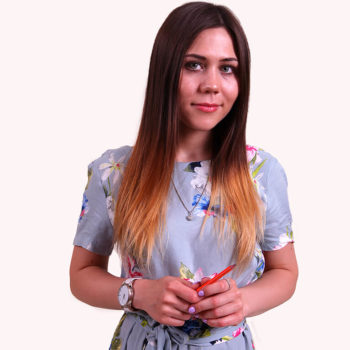 OKSANA BARANDYCH
ADMINISTRATOR
Oksana Barandych is one of the most favorite administrators among teachers. She will always help in a difficult situation, try to be useful in every detail and take care of the schedule with great care for each employee and client. Oksana graduated from the National Pedago­gical Uni­ver­sity n.a. M. Dra­go­ma­nov (2012-2018). She also has an elementary music education in the guitar class and, probably, this is what helps Oksana very well to understand «the insides» of her colleagues.